Newborn Baby Photographer Rochester – Zora 8 days
I first met Paldeep and Sarb 2 years ago when they booked in for their first newborn session for newborn baby girl Arya. I was so pleased when I received an email letting me know that baby number two was on it's way and could they book in again.
Baby Zora was born on 9th October at 10.56am weighing 8lb 6oz and was 11 days young when he arrived at my home studio. Such a gorgeous little boy. Cute chubby cheeks and lots of lovely thick dark brown hair. I tend to find that the boys and bigger babies are more awake, or are easily stirred during the session and Zora did have his eyes wide open for the first part of the shoot. But I work with Mummy and baby to capture shots which can be achieved whilst babies are more awake. Then usually during the shoot with patience, plentiful cuddles and snug wraps babies will eventually drift off into a deeper sleep so that the special poses and props can be used.
I always love seeing how these little bubbas grow up, so it was wonderful seeing big Sister Arya, now 2 years old, with her shiny curly dark brown hair, big eyes and long dark lashes. I managed to take a couple of shots at the end of the siblings together, which was a bonus.
My favourites of Zora have to be when he adorned the cute knitted teddy outfit and he looked gorgeous in the yellow sleepy hat and pants set. I have added a couple of photos of Arya when she was 11 days new at the bottom.
If you would like to have some lovely photos of your newborn baby then please do get in touch at info@JoanneCollinsPhotography.co.uk or please message me on 07796934399.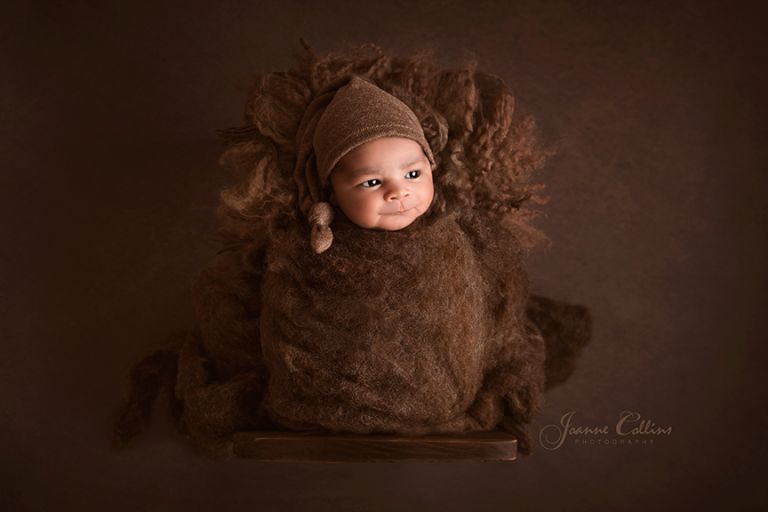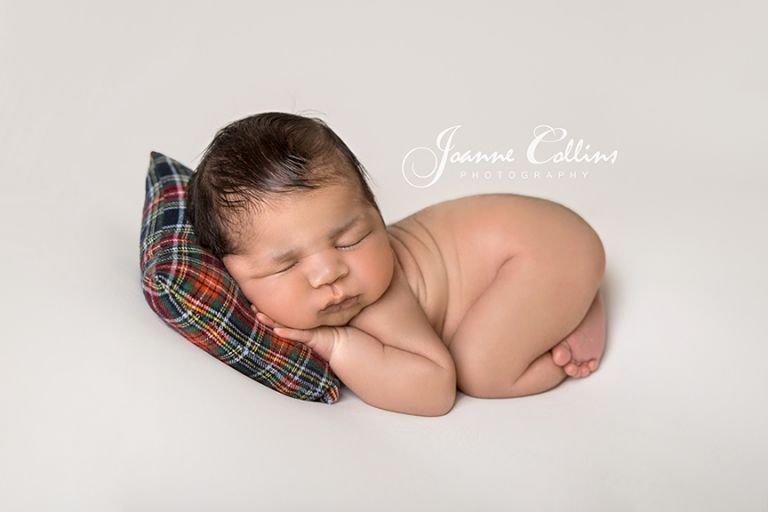 If you have any questions please feel free to comment below or send me an email.
Each newborn session lasts 3-4 hours and I have lots of props, backdrops and outfits, hats and pretty headbands to choose from. My home studio is in Tunbridge Wells in Kent and I will look forward to hearing from you.
View more of my Newborn Galleries