Funeral Farewell Photographer Croydon Surrey
He was a very well loved man, had so many friends, he was funny and always helped everyone whenever he could. funeral farewell photographer croydon surrey
"Speeches about Dennis, the man who had passed away, touched my heart as I covered his funeral."
Funeral photography is as important as newborn photography since death is part-and-parcel of life, just like birth. It is a memorial to the person passing away and also an obituary to his or her soul. One important thing about funeral photography is you should consult the family members with what exactly should be covered, its so personal, so poignant, and the day needs to be recorded as close to the clients requests as is humanly possible. funeral farewell photographer croydon
Inspired by my wedding photography of Rebecca and Andrew Poulton, Eileen, the wife of late Dennis had asked me to cover the funeral of her husband. funeral farewell photographer croydon
The Farewell started at their home. Mourning family members, relatives and family friends gathered in black attire. Flowers and other offerings were laid out in front of the home. The stately crafted solid oak coffin which was covered with silken fabric of the British Flag was then taken to the church in a black horse and carriage. You can see the loved ones lining the side of the road and shedding their tears as the carriage passes by. Its my job to create a journal of this day, the pictures still need to be beautiful, reflective and I need to remain sensitive, respectful, professional and most importantly be completely and entirely unobtrusive. It's not an easy thing to do, as my photography is usually embracing joyful occasions. But I understood the feelings of the family and friends there, I have lost my Mother enabled me to feel great empathy which I hope translated into the images. funeral farewell photographer croydon
The weather was rainy and friends and family were using their big black umbrellas. Beautiful bouquets of white flowers and red roses decorated the carriage along with other bight and vivid colourful flowers …. and there were so many messages saying what a wonderful man Dennis was.
The carriage is then moved to St. John the Baptist Church Croydon. Heart-touching speeches along with some very comical attributes were made by the family and the Prison Officers. More than 400 wardens attended his funeral and In total, there were over 600 people there to honour their respect and also to celebrate the life of Dennis. funeral farewell photographer croydon
After the service at the church I followed the long convoy of cars to the cemetery, it was very sad, but I was also truly breath taken but the number of people who wished to pay their respect. The warden blowing the bugle and flying the white doves marked the end of the burial. Roses were kept near the grave to pay respect and prayers were offered for the soul to rest in peace. funeral farewell photographer croydon
To celebrate the life of Late Dennis, arrangements for drinking were made at the Purely Downs Golf Club and smiles returned as people rejoiced in the memories of such a well loved man.
Farewell Photography is heart-wrenching and overwhelming … and after the funeral I felt somehow different,  I felt honoured, to have been the one asked, and completely trusted, to photograph this very private, personal and emotional day.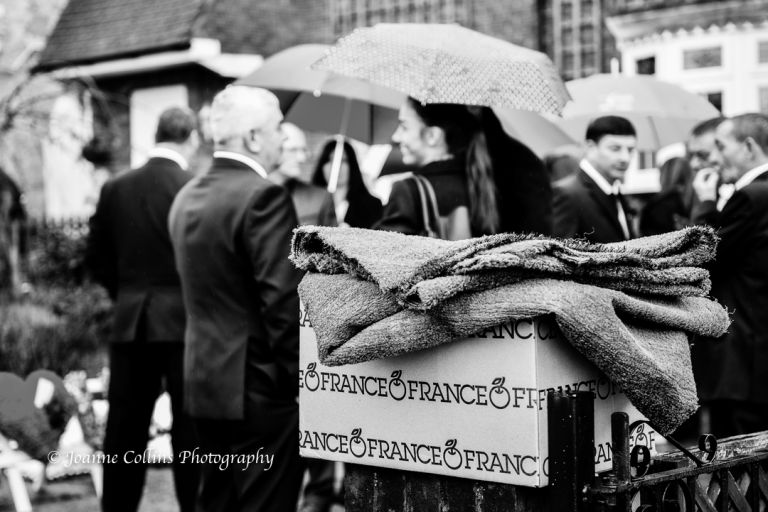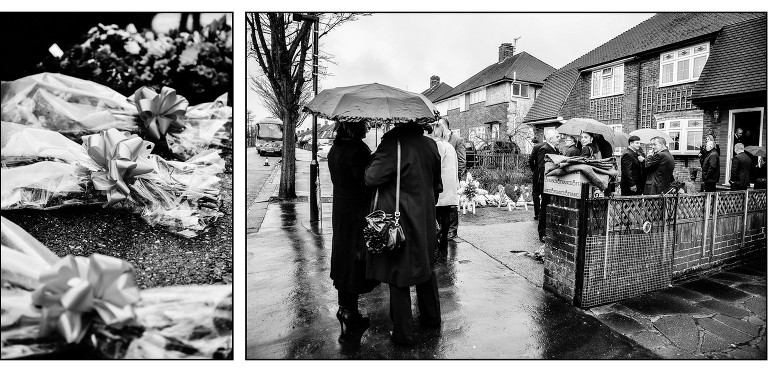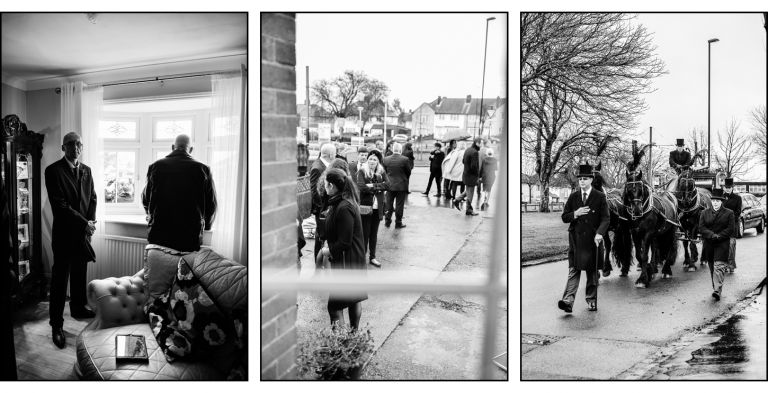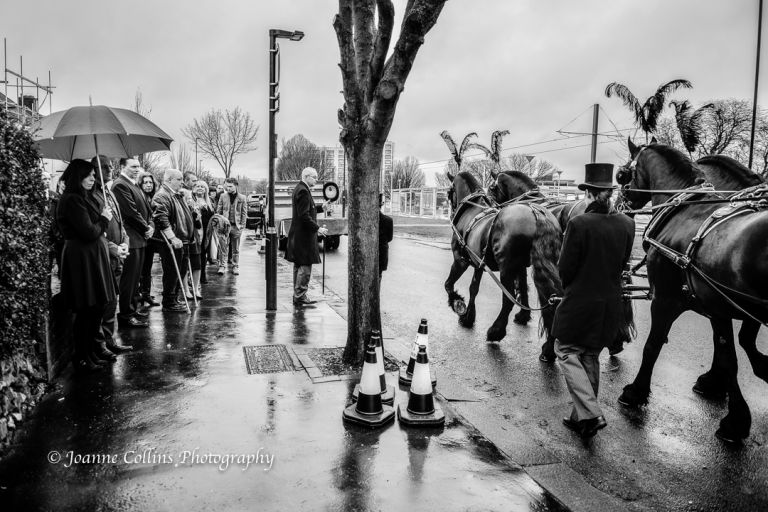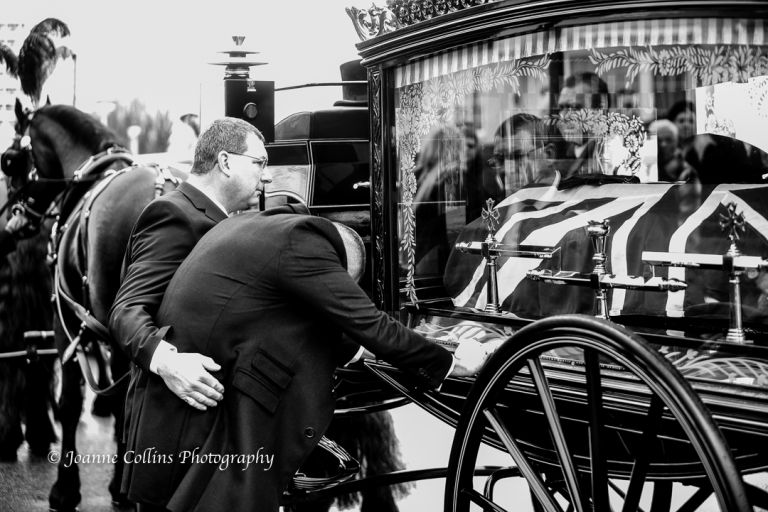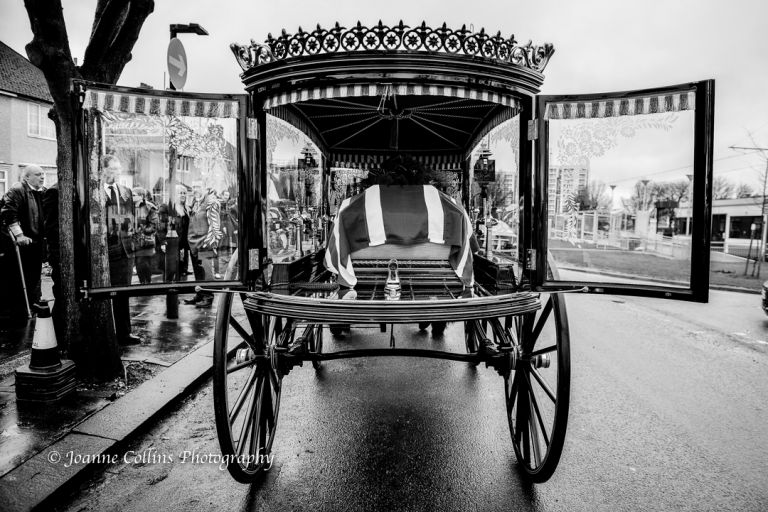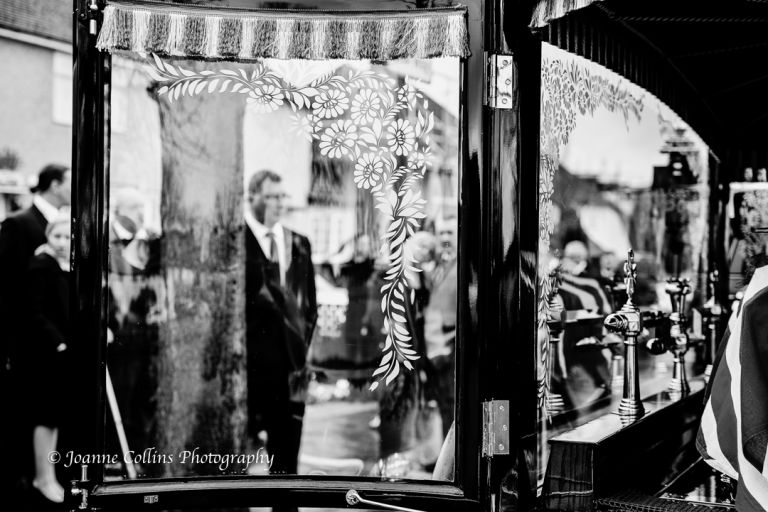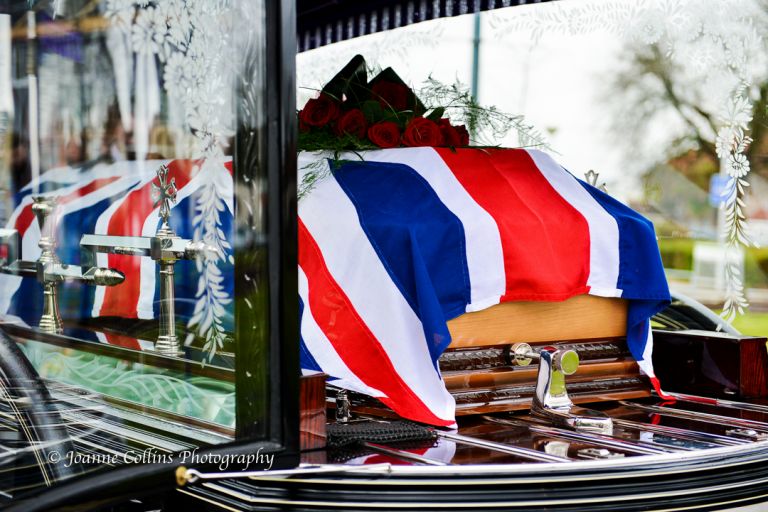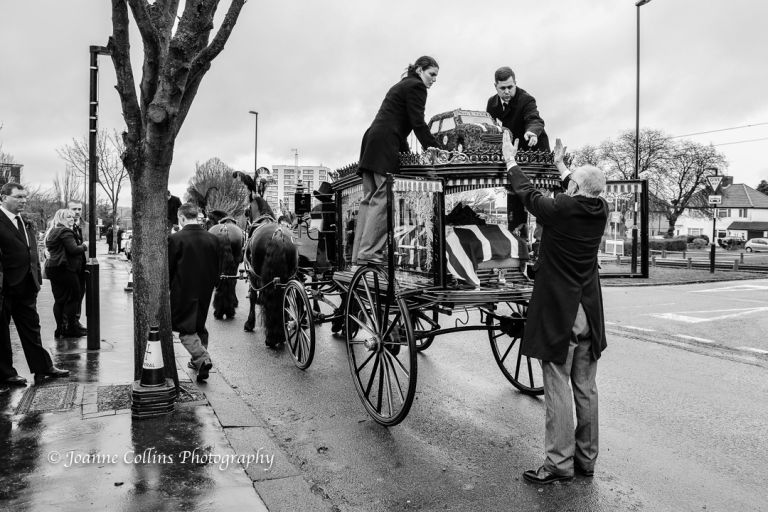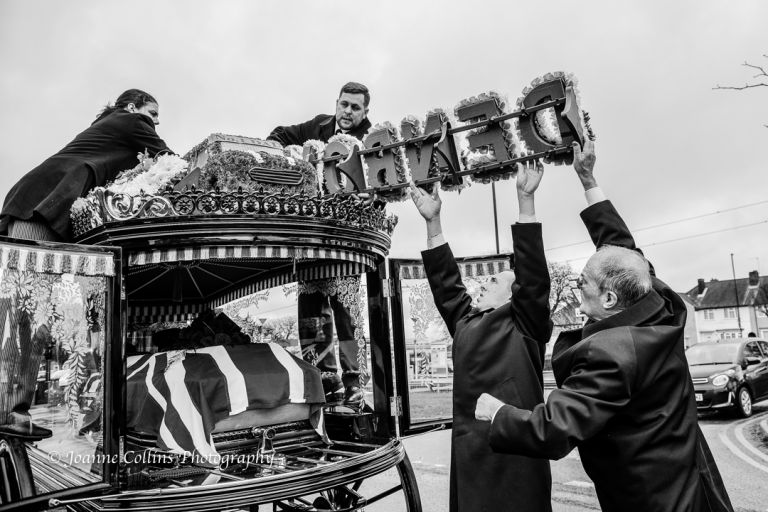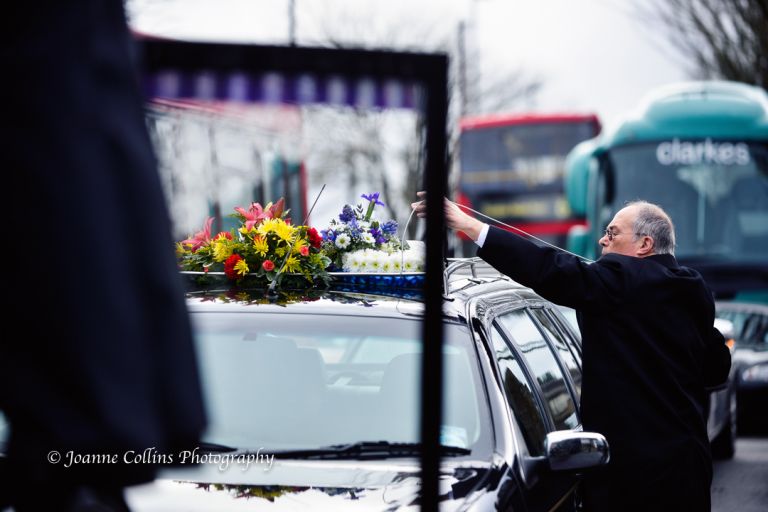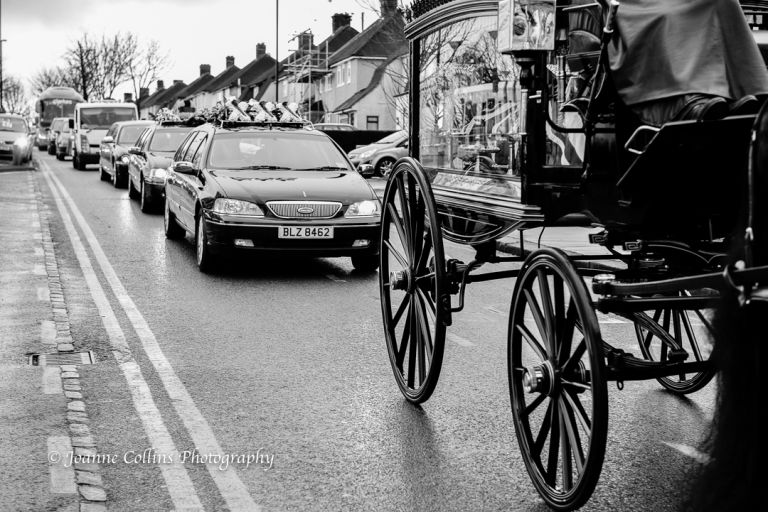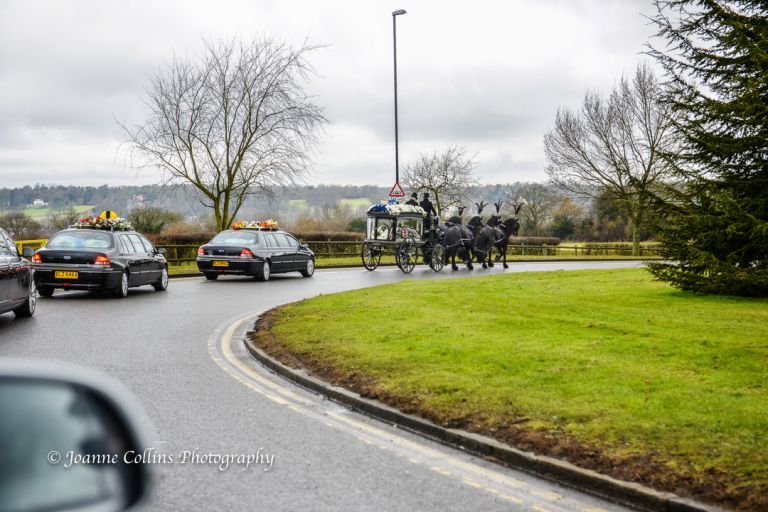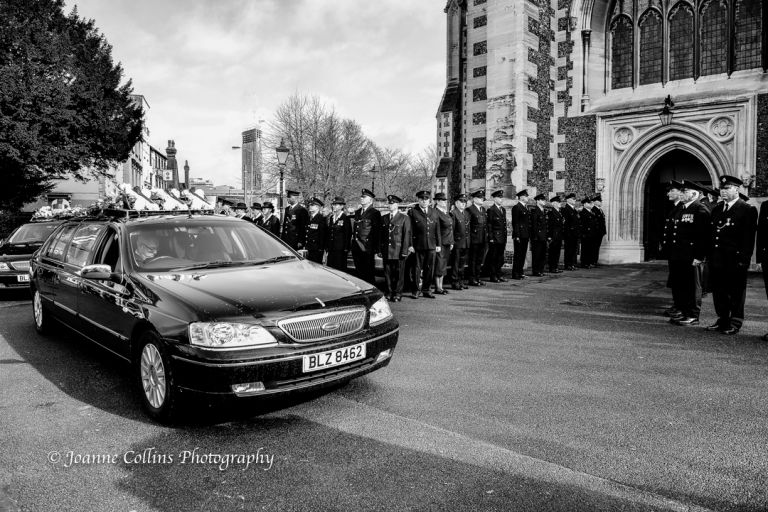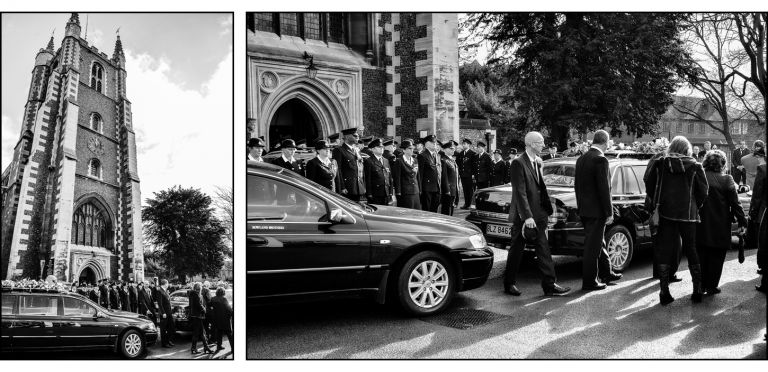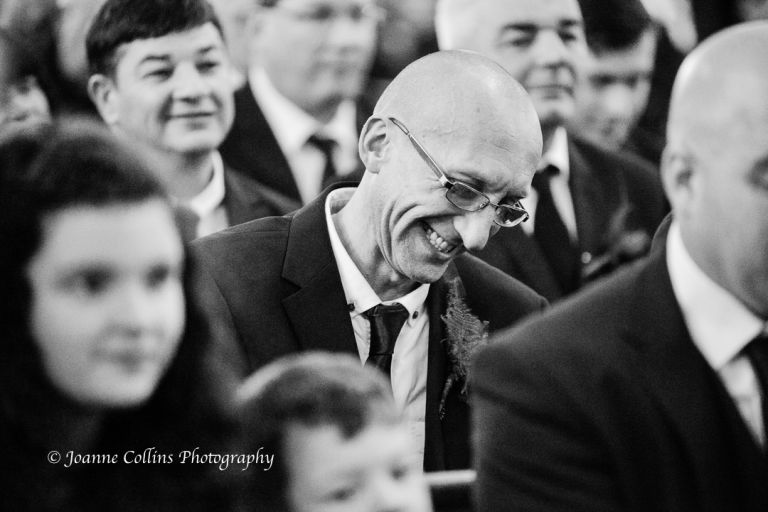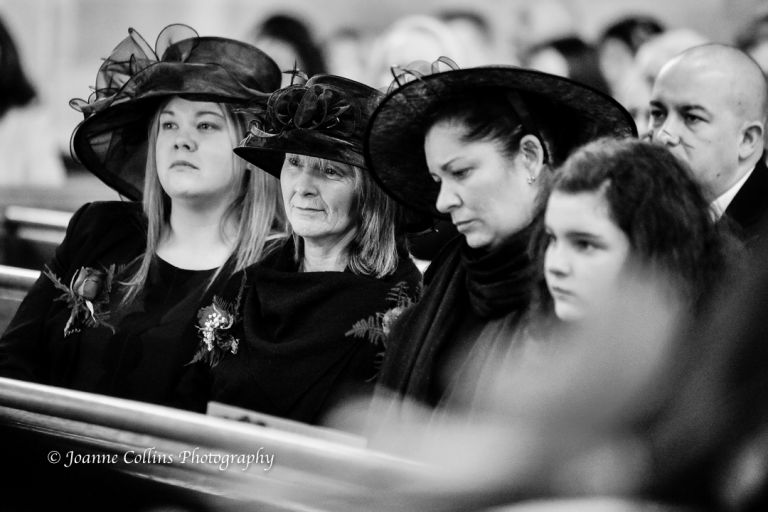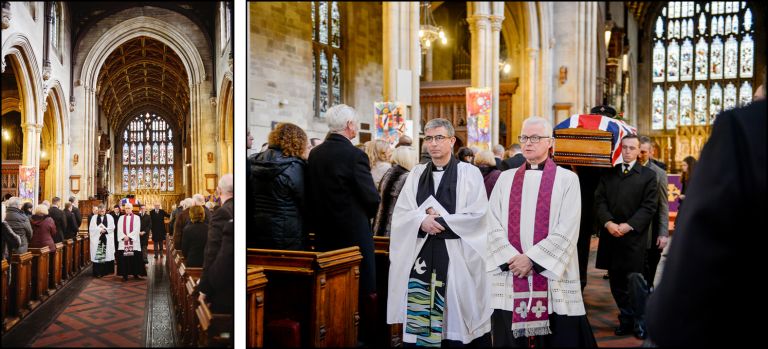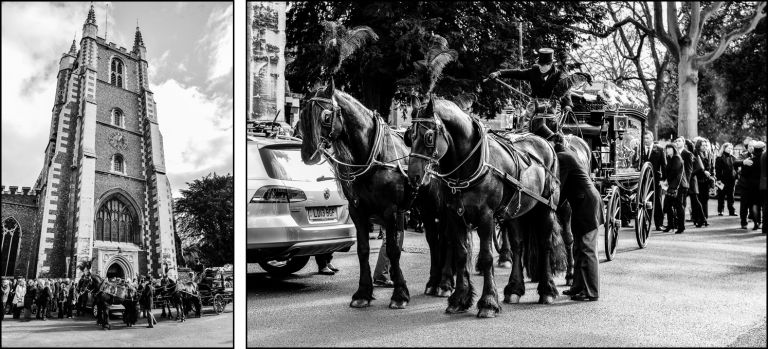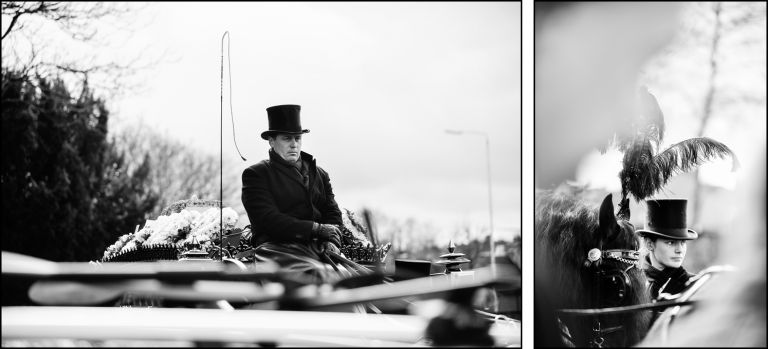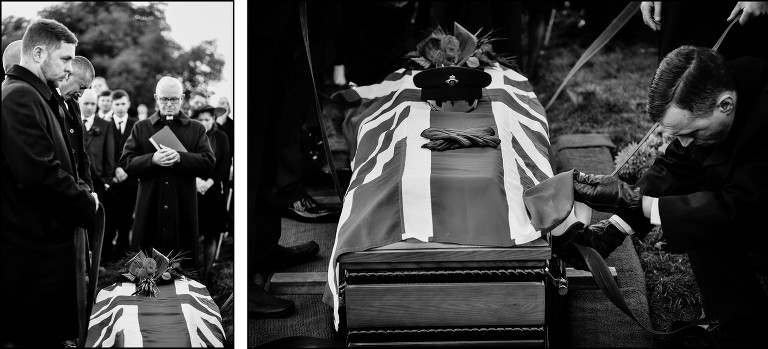 If you would like to receive more information about my farewell funeral photography, then please do not hesitate to contact me, or call for a chat. The coverage can be tailored to your exact needs and requirements, covering the parts that you wish to be recorded and remembered. The amount of photography time can vary from a couple of hours to a full day, you decide what is most important to you and your family.
I cover Kent, Surrey, Sussex, Sussex, Essex and London.
My number is 01795 437324 or mobile 07796934399 and I will look forward to talking through your requirements with the possibility of assisting you with my farewell photography service. Or please drop me an email on [email protected] and I will be happy to answer all of your questions.
Thank you for reading my blog and I hope to hear from you soon.